As many of you have heard, Pearl Abyss are taking full control of their mmorpg Black Desert Online. This changes quite some things and among them, the discontinuation of Kakao Cash.
Kakao Cash is the name of the currency you purchase for real life money. The Kakao Cash can then be exchanged in-game, via the Pearl Store, into Pearls. Pearls being the currency used to determine how much the various items cost. But because of the upcoming transition, Kakao Games (the publisher) will no longer be a part of Black Desert Online. Therefore, the removal of Kakao Cash.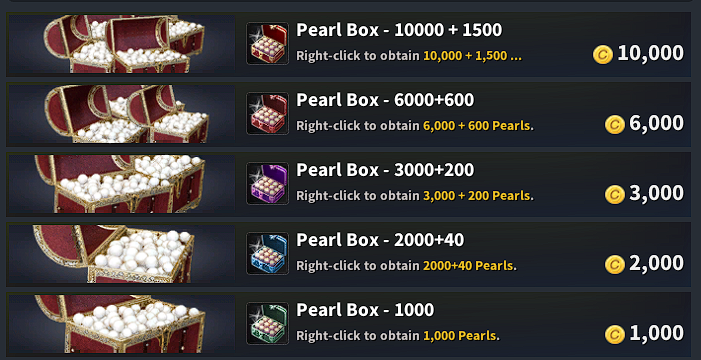 In this weeks "Pearl Shop Update", on their official website, there was already the mentioning of Kakao Cash and Pearl Boxes sales being terminated.
This will happen on the 10th of February.
They later released a short post dedicated to this specific subject only. You can read it here.
TL;DR: Make sure you exchange your Kakao Cash into Pearls before the 10th of February! If not, you Kakao Cash will be permanently deleted!