I love to game and a challenge is often what keeps a game exciting. But sometimes I just need things to be on a 'more than easy' mode. Especially if I'm having a tough day, extra stressed or just need some good old fun without being extra alert of possible dangers. You don't really need an excuse to slap some GOD mode on, install mods to tune down the difficulty or play a game with no possibility of death. Games are meant to be fun, no matter how you choose to customize it (as long as you aren't cheating in an online game!!).
This is my top 5 of go-to games when in need of pure relaxation: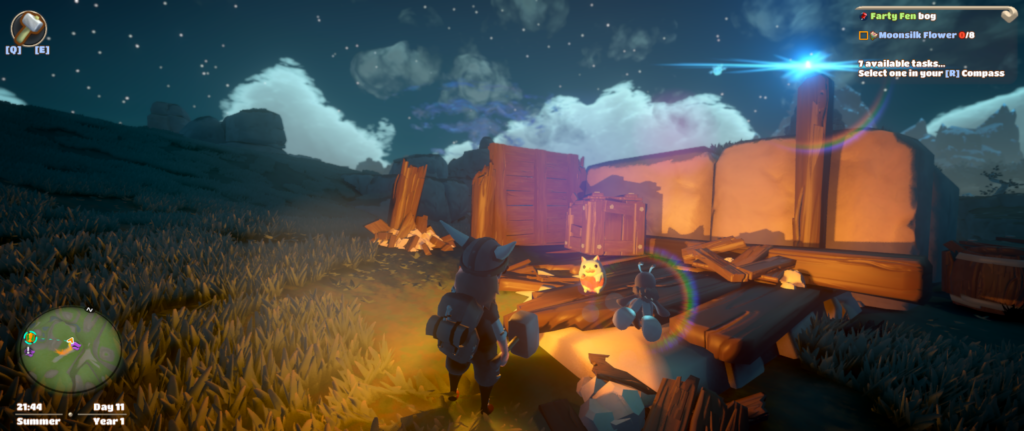 This 3rd person, open-world adventure game is all about exploration and crafting. There is no fighting. The game also offers a big character customization via different hairstyles and clothes choices which you can unlock.

Gemea is the name of the world you live in. It has various environments, wildlife and secrets. There are villages you can visit and many NPCs who you can talk with. You will be able to have a farm and even tame some very cute looking animals which roam the world. Make sure you follow the story as it is worth a read. This game is definitely suitable for everyone no matter age.

Just lean back and enjoy this wonderful journey!
Yonder is available on PC (Steam), Nintendo Switch and PS4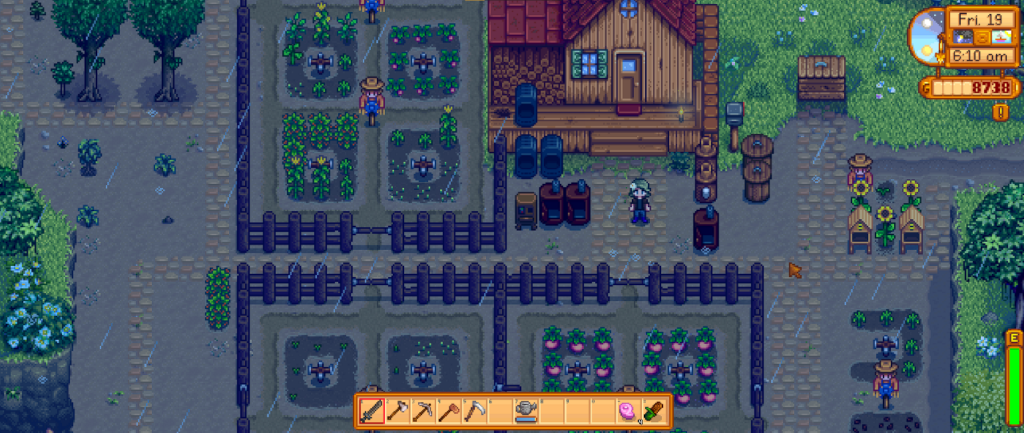 This is a game the majority of people have heard of. A pixel beauty made by one person, who sometimes gets a bit of help of others here and there. The developer somehow manages to keep on throwing content at people, free of charge!

Stardew Valley is about crafting, farming, making friends, exploring underground areas and more. I personally enjoy messing with the layout of my farms. Combat is a thing in this game but it is not too difficult. Though you are strongly advised to plan ahead before heading out. I have made my version even more casual friendly by making use of its friendly modding community.

Embrace your inner farmer, fisher and warrior!
Stardew Valley is available on PC (GOG), PS4, X-Box ONE, Nintendo Switch, Android and iOS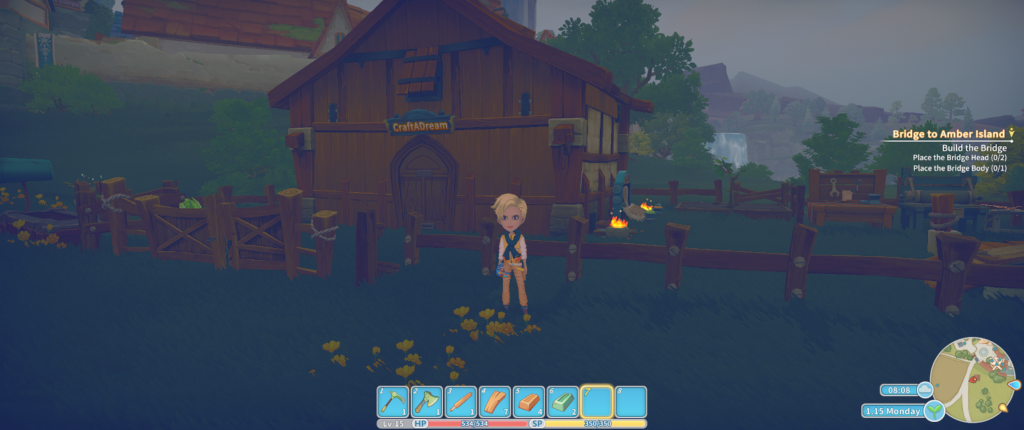 My Time at Portia is a game very similar to Stardew. It has a good sized character customization and offers exploration, crafting, fishing and combat. The pixel graphic has been replaced by a cartoony look similar to that of Yonder.

In this game you run a workshop and can choose to compete against other workshops by taking on commissions posted by the villagers. There are underground exploration areas mixed with mining and combat. You spend the majority of your time gathering resources to complete various tasks required of you and your workshop.

Pull up those sleeves and let's get crafting!
Portia is available on PC (GOG), PS4, X-Box ONE, Nintendo Switch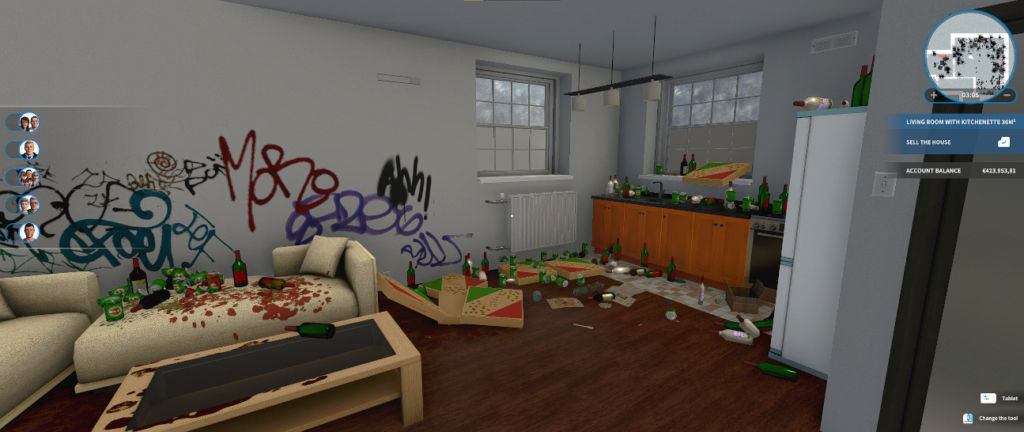 Welcome to House Flipper. If you are anything like me and love to decorate, try out different interior looks, then look no further. House Flipper is developed by Frozen District, a Polish company. A relaxing game where you take on the job as a House Flipper.

You being a House Flipper is what it's about. You start out small with a tiny house of your own where you use your laptop to search for jobs. The budget is limited, the tools the same but as you work your way through different cleaning, renovation and interior decoration jobs, you unlock tools, skills (yes there is a skill point system!) and greater possibilities to advance.

Get rid of that frustration and swing that sledgehammer!
House Flipper is available on PC (GOG), PS4, X-Box ONE, Nintendo Switch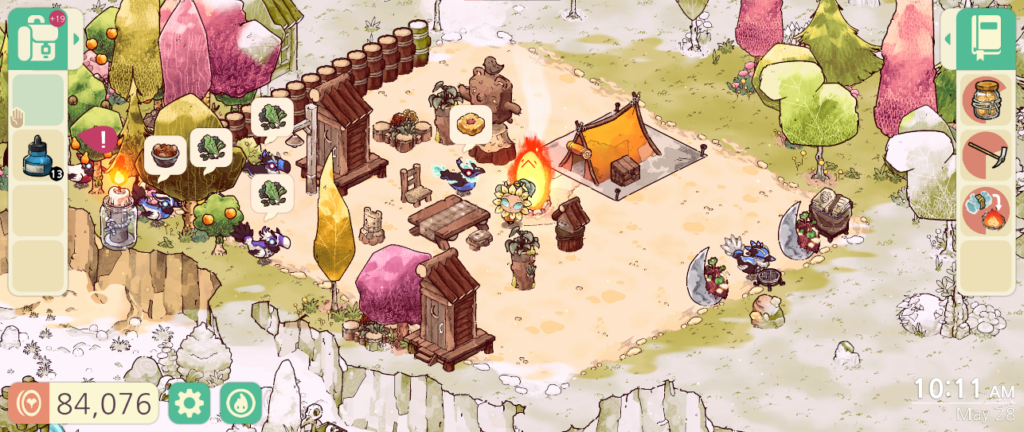 This beautiful gem is a casual, no combat game. You get to craft, decorate and help out ghosts as you uncover their stories. It is time gated but that doesn't stop you from continuing to search for supplies, enjoying the scenery or doing a bit of relaxing fishing.

Cozy Grove island needs your help to search for hidden secrets, help out ghosts and help the island grow and become colorful. You are a Spirit Scout, this is your job. At the same time you can craft decorative items which all can serve a purpose and help enhance and bring lights to the various fruits, animals and ghosts. Cooking is also a thing since your friends will require food from time to time.

Get a comfy chair and prepare for a beautiful adventure!
Cozy Grove is available on PC (Steam), PS4, X-Box ONE, Nintendo Switch
---
So, that was my top 5 list. Although these are not all of the games I can enjoy on a bad day, I find that they hold a special place on that list. I hope that you managed to find something of your liking.
Happy gaming!